FROM THE ATLANTIC TO THE PACIFIC...
Barbara Kusa, Mariana Rewerski, Luis Rigou – soloists
Ensemble La Chimera
Eduardo Egüez – direction
America is a vast, heterogeneous, abundant and fertile land. It has been, and still is, a meeting place for millennia-old cultures, whether Asian, European, African or local, which have given this continent diversity, variety, plurality. America is a territory with multiple languages, whether native, Latin or Anglo-Saxon. Its horizon is
immeasurable, its story mystical and mysterious.
 Each community has an identity, an origin, a destiny. There, everything is different, varied and opposite. However, among so much diversity, one particularity defines and unifies it, distinguishing it from other continents on earth: its music.
There are many explanations according to which American music is representative of the entire continent, especially in the times of the 20th century.
modern. When, towards the end of the 15th century, Spain invaded America, the pre-Columbian civilizations already possessed a determined musical language, with an essentially ritual vocation. The massive presence of the Spanish and Portuguese empire in what we know today as Latin America, as well as the African slave trade and the tribal nature of the aborigines who inhabited the territory, created a musical unity from Mexico to the present-day Argentinean and Chilean Patagonia.
The folklore of this entire vast region was born, settled and spread in a uniform manner, creating rhythms and forms that, although they may differ, belong to the same musical melting pot. Later on, what is now North America gave birth to Jazz, a musical genre with a strong black influence, which clearly marked the folk styles of the south, and particularly that of Brazil. Today, the great America has a defined musical identity, formed by many different genres, all of which are perceived as nuances of the same language. Its music is performed and listened to throughout the continent.
La Chimera focuses on an emblematic region, a testimony to what has just been described above, originally composed by Guaraní and Inca territories, later dominated by the Jesuits, and nowadays named Paraguay, Bolivia, Peru, Chile and Argentina. Gracias a la vida, named after the famous song by the Chilean composer Violeta Parra, is a tribute to the music of these peoples, through an "imaginary folklore" that travels and visits the different musical eras of the region.
Cinco siglos igual – León Gieco, arr. Eduardo Egüez
Quiero ser luz – Daniel Reguera, arr. Eduardo Egüez
Alfonsina y el mar – Ariel Ramírez, arr. Eduardo Egüez
La Colorada – Atahualpa Yupanqui
Ay! Linda amiga – Anonymous, arr. Eduardo Egüez
Viajero por la Tierra – Anonymous, arr. Maiz
El Cóndor pasa – Daniel A. Robles / Jorge Milchberg, arr. Eduardo Egüez
Vientito de Achala – José L. Aguirre, arr. Eduardo Egüez
El Seclanteño – Ariel Petrocelli, arr. Eduardo Egüez
Gracias a la vida – Violeta Parra, arr. Eduardo Egüez 
¡Ay del alma mia! – Andrés Flores, arr. Eduardo Egüez 
El Verso – Indios Moxos – Anonymous, arr. Eduardo Egüez 
Ara Vale Hava – Anonymous, arr. Eduardo Egüez 
Qué hermoso sueño soñé – Peteco Carabajal, arr. Eduardo Egüez 
Coplas Andinas – Anonymous, arr. Eduardo Egüez 
Ja Jai – Anonymous, arr. Maiz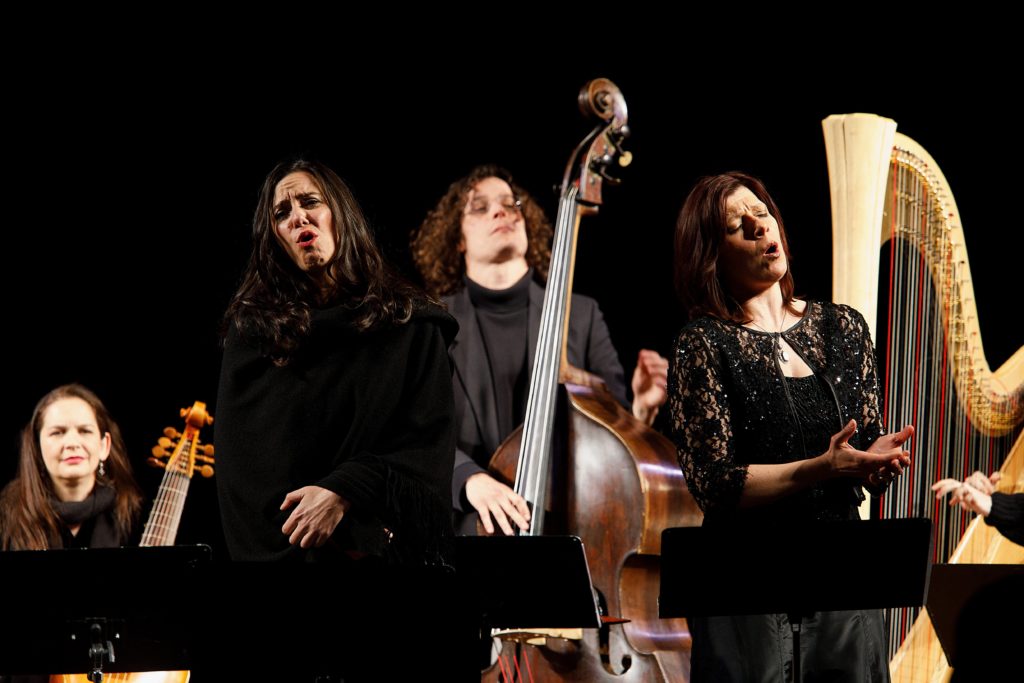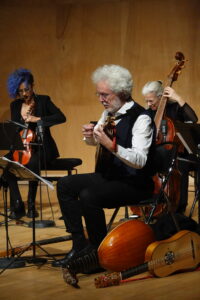 You can now listen to the full recording of our past concert from January 18, 2023 at the Salle Cortot. CÉLINE SCHEENEDUARDO EGÜEZLA CHIMERA Click
Read More »
Any further information about this program?
feel free to e-mail, text or call us: