Ensemble La Chimera
Eduardo Egüez – direction
The project relates traditional African culture to slavery in America and its influence in Central America as a result of the centuries-old migration of Africans to the new continent. These contacts with the European conquerors gave rise to a new music, rich in rhythm and colour: the music of the Caribbean.
The traditional and popular music of the Caribbean is generally described as the product of a process better known as cultural syncretism, which refers to the hybrid nature of the region's cultural products.
In the majority of places in the Caribbean circle, the influence of Africa can be found, especially in the music of several populations (Yoruba, Bantu, Fon, Kongo or other African populations with Spanish, Portuguese, English and French musical influences).

In the Odisea Negra project, El Mar de las Memorias traditional music (usually transmitted orally) coexists with modern music, both of them coming from Africa and mixed with ancient Caribbean music. As a result, we have old African songs accompanied by rich and varied percussion. Also music by African griots (ancient troubadours accompanied by the Kora), Central American polyphonic music from the 16th century (negrillas and guineos by Gaspar Fernandez, Gutierrez de Padilla, etc.).
The result of the fusion of all these practices is the innumerable types of Central American folk music of today, such as the Venezuelan joropo, the Pajarillo-Colombian, the Cuban rumba and son, the Mexican guaracha.
« Quimeras » Eduardo Egüez
« Ali »  Ablaye Cissoko – SENEGAL
« Ese Rigor e Repente »  Gaspar Fernandes (16th century) – MEXICO
« Fatouyo » traditional – SENEGAL
« Ogguere » Gilberto Valdes – CUBA
« Wouloukamala » traditional – SENEGAL
« Dame Albriçia Mano Anton » Gaspar Fernandes  (16th century) – MEXICO
« El Mezclao » Eduardo Egüez
« Concerto pour la Fleur et l'Oiseau » Marius Cultier – MARTINIQUE
« Mariposita  de Primavera » Miguel Matamoros  – CUBA
« Lágrimas Negras » Miguel Matamoros – CUBA
« Douna » Ablaye Cissoko – SENEGAL
« Jacaras » Santiago de Murcia (18th century) – MEXICO
« La Josa » Carmito Gamboa – VENEZUELA
« El Congo » Anonymous, Codex Martinez Compañón (18th century) – PERU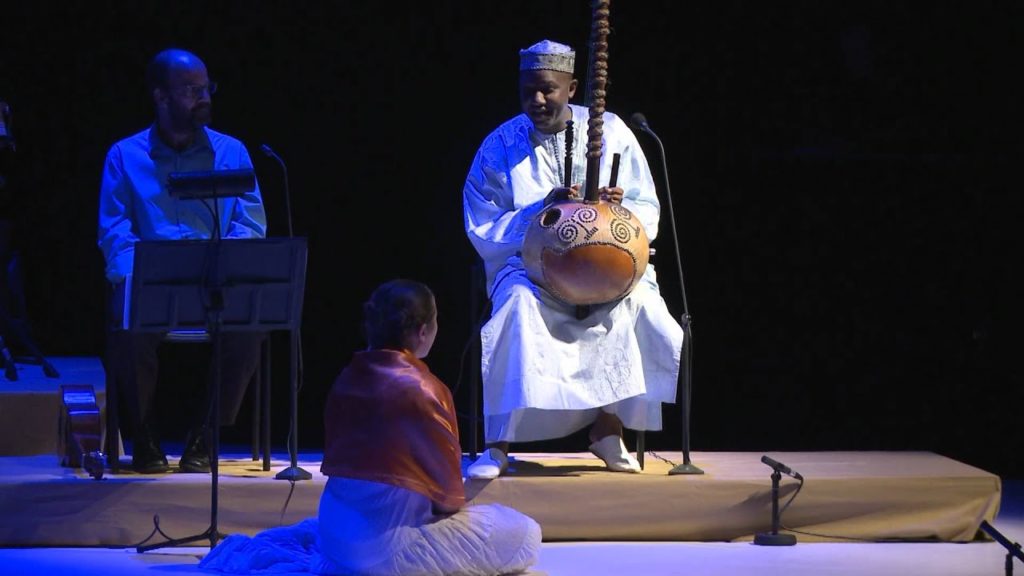 Any further information about this program?
feel free to e-mail, text or call us: